The One Club for Creativity San Diego
Supporting the local creative community through a brand and website for The One Club San Diego.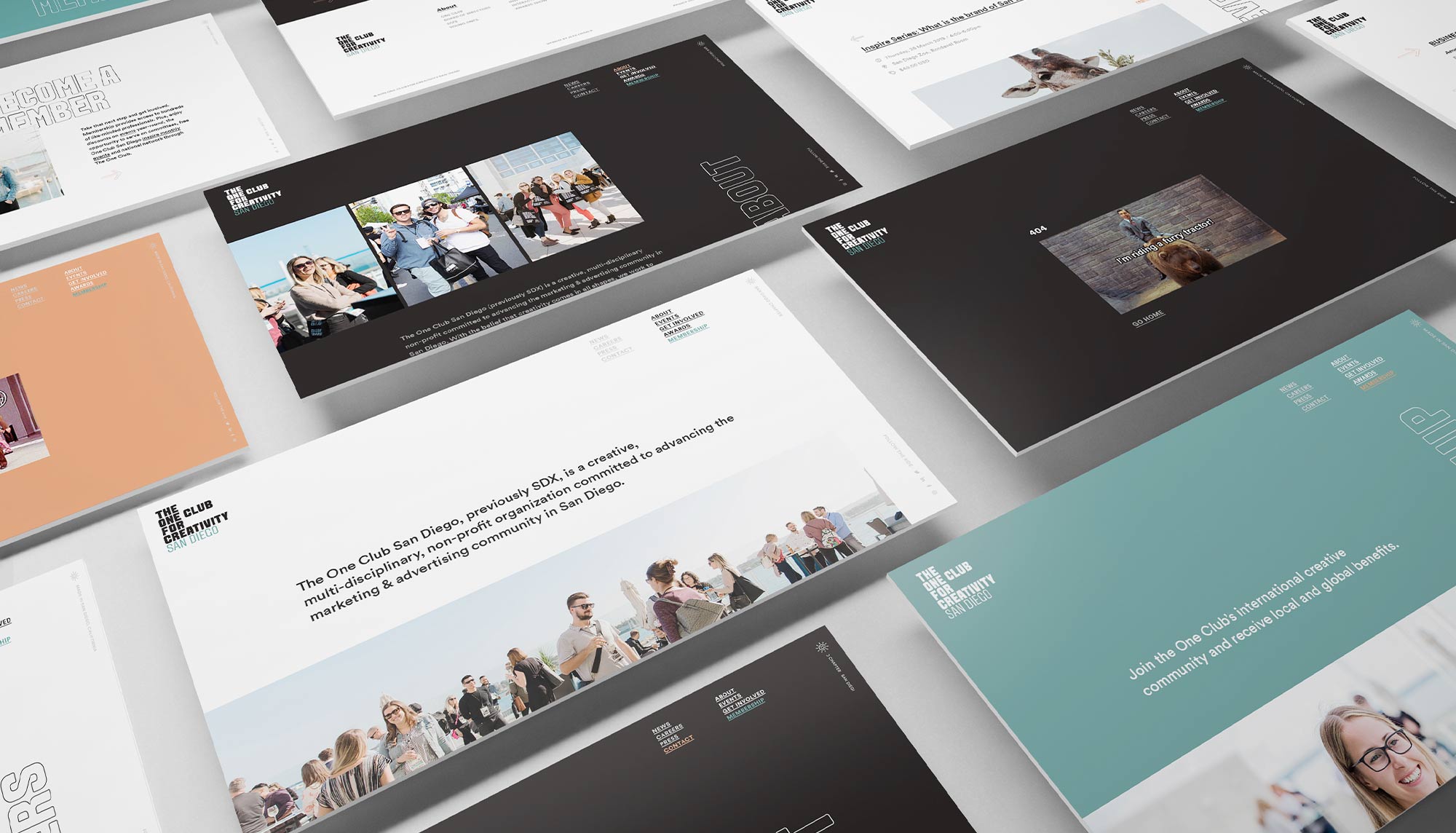 In 2019, SDX (formerly the Ad Club) transitioned to be the city chapter of The One Club for Creativity, with a mission to bring attention to San Diego's creative community. We stayed true to the essence of the parent brand by utilizing the bold, sans serif typography of The One Club paired with its predominantly black and white color scheme. To create contrast and to align with the relaxed, cool Southern California vibes, we replaced the secondary color palette with a soft orange and teal. For the website, we created a fully, customized digital presence using animated features, a clean aesthetic, and fluid content organization. Our challenge was to drive brand awareness and increase membership through a refreshed logo, new website and launch party to celebrate.