Shellie Frances Baxter is a Social Impact Scientist. She is the founding CEO of Our Genetic Legacy. Through her organization, she captures and shares the personal and familial stories of BIPOC legacies to create a more robust and accurate historical record to educate generations to come. She is leading the charge to change the way history is taught. 
She was born and raised in San Diego where she attended public schools. In 2016, with both of her girls enrolled at the University of California, Los Angeles, she returned to the University of California, Berkeley, to complete her degree in Interdisciplinary Studies Field. She credits the audacity of her ancestors to live for her tenacity and perseverance. 
Shellie's hard work and determination have allowed her organization to grow exponentially in record time. In 2023, she will launch the virtual We The People Museum, release the first volume of the first BIPOC-authored and edited US history book, and officially go international by operating programs in San Diego, Los Angeles, Accra, and London.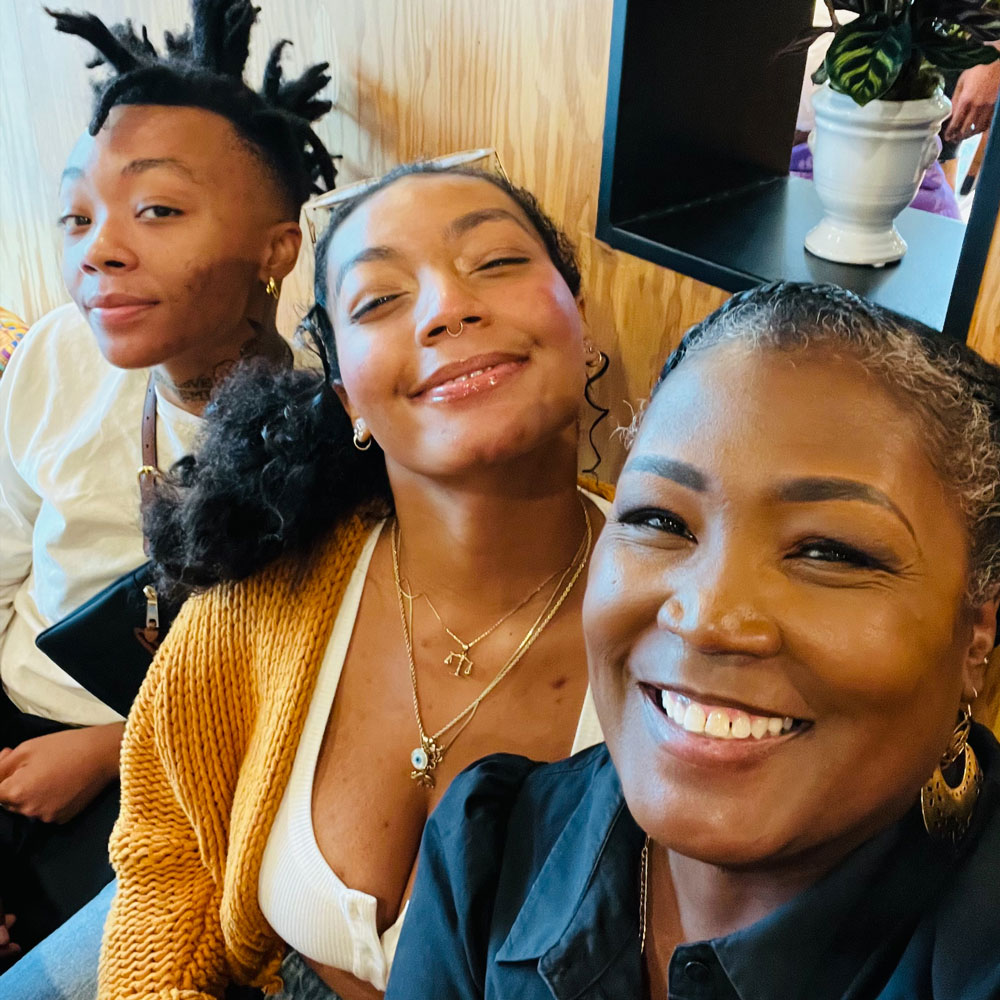 Photo: Shellie with her two daughers
Will you give a brief overview of the different parts of Our Genetic Legacy?
The majority of BIPOC do not have access to the knowledge or resources needed to share stories of their family's resilience during and after enslavement and historical trauma to provide additional perspectives on US history. OGL is the master class for everyday BIPOC, using modern-day technology in the quest for legacy, similar to Alex Haley's Roots. OGL has four programs: History Makers Workshop; We The People US History Book; DRONe Project, Descendants Recovering Our Names; and We The People Museum. 
The History Makers' Workshop uses direct-to-consumer DNA testing to teach adults and youth how to find their oldest documentable ancestor using LegacyTracing™, our proprietary research methodology that addresses the unique difficulties of BIPOC genealogical research. Participants then study the direct historical impacts on the life of their ancestors and subsequent descendants. Participants are encouraged to submit their work for inclusion in OGL's multi-volume publication, We The People: Teaching US History Through the Ancestral Stories of Black, Indigenous, and People of Color, a BIPOC-authored and edited US history book. These new history books will change the way history is taught by including the students in the history they are being taught. 
We The People Museum is a virtual BIPOC culture and heritage museum in San Diego, CA. This space will set the standard for creating spaces honoring BIPOC voices and stories. Among its many highlights, the center will host virtual events and a gift shop of specially curated merchandise from BIPOC-owned manufacturers and retailers. Similar to a physical museum, donors will have several opportunities to expand their familial legacies via naming opportunities and inclusion in the center's Tradition Bearer And History Area. Exhibits for the center will be created by participants of the DRONe Project (DP), Descendants Recovering Our Names, a paid workforce development program for young women ages 16 – 18 who want to work as digital historic preservationists and licensed drone pilots. Currently, BIPOC women make up only .13% of the licensed drone pilots in the US, according to FAA estimates. This program is preparing young women to become high-income wage earners when they enter the workforce. Due to the tremendous response, DP will expand in 2023 to include Los Angeles, CA, Accra, Ghana, and London, United Kingdom, in an unprecedented tri-country partnership to empower girls internationally with cultural and technological self-confidence.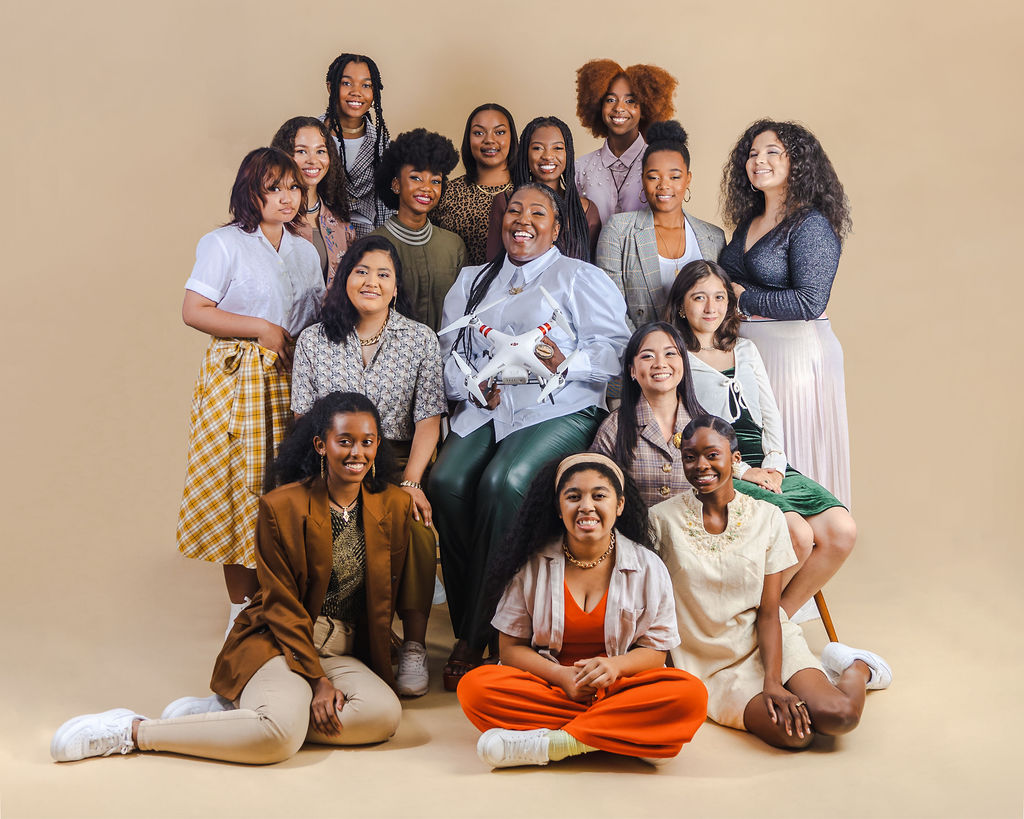 Photo: DRONe Project
You mentioned your path resulted from being a stay-at-home mom and having a gap in your career. Both are situations many women experience. What important lesson(s) have you learned in your career or life that derived from your particular path?
Learning to turn fear into fuel by focusing on the things I want allowed me to stop buying into negative stereotypes about being a stay-at-home mother. I stopped looking at it as a career gap and started practicing the teachings I instilled in my daughters. Never take no for an answer. Go after your dreams. Don't let others define you. Keep putting one foot in front of the other. It's ok to not know how — do it anyway.
This transition also included you following your passion. Many of us know the mantra "Do what you love, and you'll never work a day in your life," yet we also hear stories where people lose their passion when it becomes work. You spoke with a smile on your face the entire time. How do you maintain that heart and tenacity in your career? And are there things you do outside work that influence how you can show up daily for the job?
This organization is essentially my fourth child. I am approaching the building of this organization in much the same way as I raised my children. Constantly learning, constantly adjusting, constantly making the best of every situation. Just like raising kids isn't always fun, neither is building a business, but I absolutely love it. At this point, there isn't a lot going on outside of work because everything I love to do is, in some way, a part of my work. I plan to work harder in the near future to create a better work-life balance.
I love how what you are doing is rooted in history, but you are incorporating so much of today's technology. Why the metaverse?
The history of black and brown people has been hidden and obscured for centuries. Taking it to the metaverse is my way of screaming from the mountaintop. The same is true of the use of technology. Taking the best tools available today to correct the wrongs of the past creates a new tomorrow.
If you could turn back the time and talk to your 18-year-old self, what would you tell her?
Keep moving forward. Never give up. It will all make sense one day.
What does success mean to you?
One of my email signatures is a quote by Maya Angelou, "Success is liking yourself, liking what you do, and liking how you do it." Success is so often quantified by monetary wealth, making it difficult to obtain; this definition makes success achievable for everyone regardless of financial circumstance. I love it for its simplicity.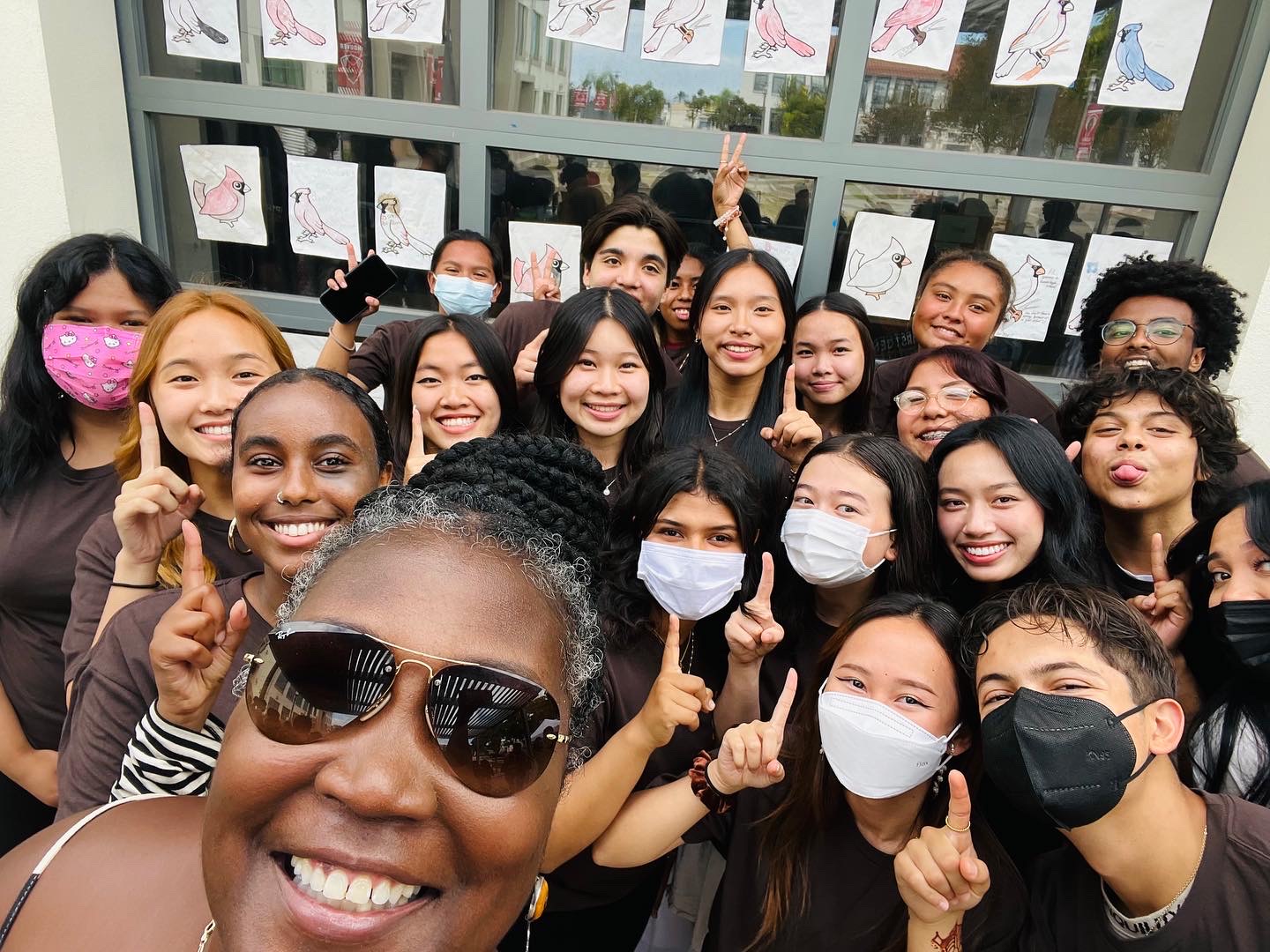 Photo: History Makers Workshop participants
Follow Shellie's journey: